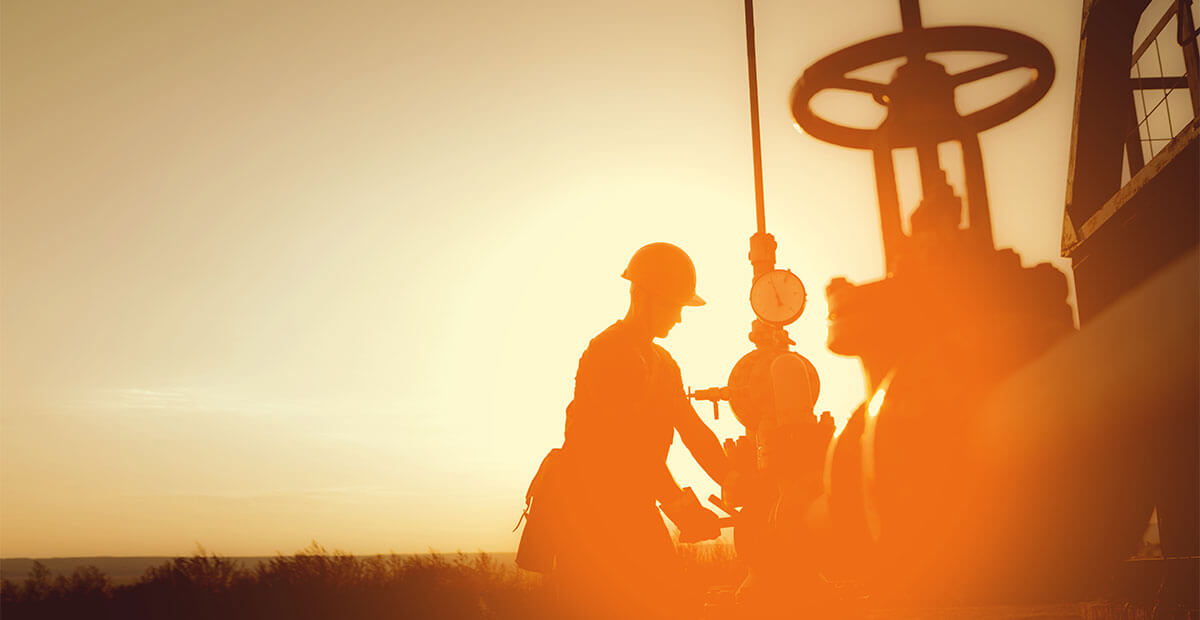 Contributing to state-of-the-art healthcare in Oklahoma.
The passion to contribute to the well-being of our state is no more evident than in the healthcare sector. The people of Oklahoma Oil & Natural Gas are donating millions of dollars to provide state-of-the-art medical facilities across our state for diabetes, cancer and heart disease research and treatment. In fact, the legacy of these efforts exists in some of our state's leading hospitals. From gifts given decades ago to start the Dean McGee Eye Institute and the St. Francis Health Systems to more recent contributions like the Harold Hamm Diabetes Center and Stephenson Cancer Center, the oil and natural gas industry has left a remarkable impact on the healthcare landscape in our state today. From well-established foundations to new gifts, this support will continue to ensure the people of Oklahoma have access to the best medical care, including funding research to find cures and helping educate the next generation of health care professionals.
Saving money for every household in Oklahoma.
America's plentiful supply of natural gas has helped reduce the average American household's energy costs by 15% between 2008 and 2019. In the same time frame, healthcare, education and food expenses have all increased greatly. The average U.S. household saves $2,500 or more per year on gasoline, natural gas for heating, electricity and heating oil thanks to increased oil and gas production from hydraulic fracturing. That's $203 billion annually on gasoline and electricity bills across the U.S. Source: U.S. Bureau of Labor Statistics and Current Employment Statistics.
Essential to modern life.
Oklahoma oil & natural gas is essential to making modern life possible in Oklahoma and across the world. From heating and cooling our homes to providing the raw materials that are the building blocks of our lives – including plastics, medicines, masks and medical equipment.
Leading in lowering carbon emissions.
Oklahoma has reduced CO2 emissions by 37% since 2006, twice the national average, making the state and our country the envy of the industrialized world. Since 1990, U.S. greenhouse gas emissions have continued to decline as gross domestic product (GDP) and population have risen, standing as a testament to the industry's efforts to produce cleaner-burning fuel for all. Source: Bureau of Economic Analysis (2019), U.S. Census Bureau (2019) and emissions estimates.
Horizontal drilling is unlocking an energy revolution.
Thanks to horizontal drilling miles below the surface, the U.S. is the world's leading natural gas and oil producer. It fundamentally changed the trajectory of U.S. energy by generating broad benefits to the country and consumers, creating jobs, fueling economic growth and saving every family thousands of dollars each year.
This technology made it possible to release oil and natural gas from shale formations. By combining hydraulic fracturing with horizontal drilling, we can now access multiple layers of oil shale in several directions – through a common well. One horizontal well can do the work of several conventional vertical wells. Rules and regulations ensure safe, responsible production while protecting our environment.
Below are some of the many breakthroughs that have come from horizontal drilling.
Innovations have led to energy independence.
We are no longer dependent on foreign regimes and unstable countries for our energy, as America is now energy-independent thanks to Oklahoma, the third largest producer of natural gas and the fourth largest oil producer.
Committed community partners.